1 Piece Miniature Golf Balls
The 1-piece miniature golf balls is a popular seller, available in 12 colours.
---
FOR OUR U.S. CUSTOMERS, WE SHIP FROM THE U.S. TO THE U.S.




NO BROKERAGE FEES APPLY WHEN SHIPPED WITHIN THE U.S.A.
FOR ORDERS OUTSIDE CANADA AND THE UNITED STATES,
PLEASE CONTACT OUR OFFICE DIRECTLY TO PLACE YOUR ORDER.
A solid, cut-proof golf ball with the colour completely through the ball. 
Available in 12 colours. Sold in Dozens. Shipping Weight: 1.25lbs/dozen
PRICE:
$13.95/dozen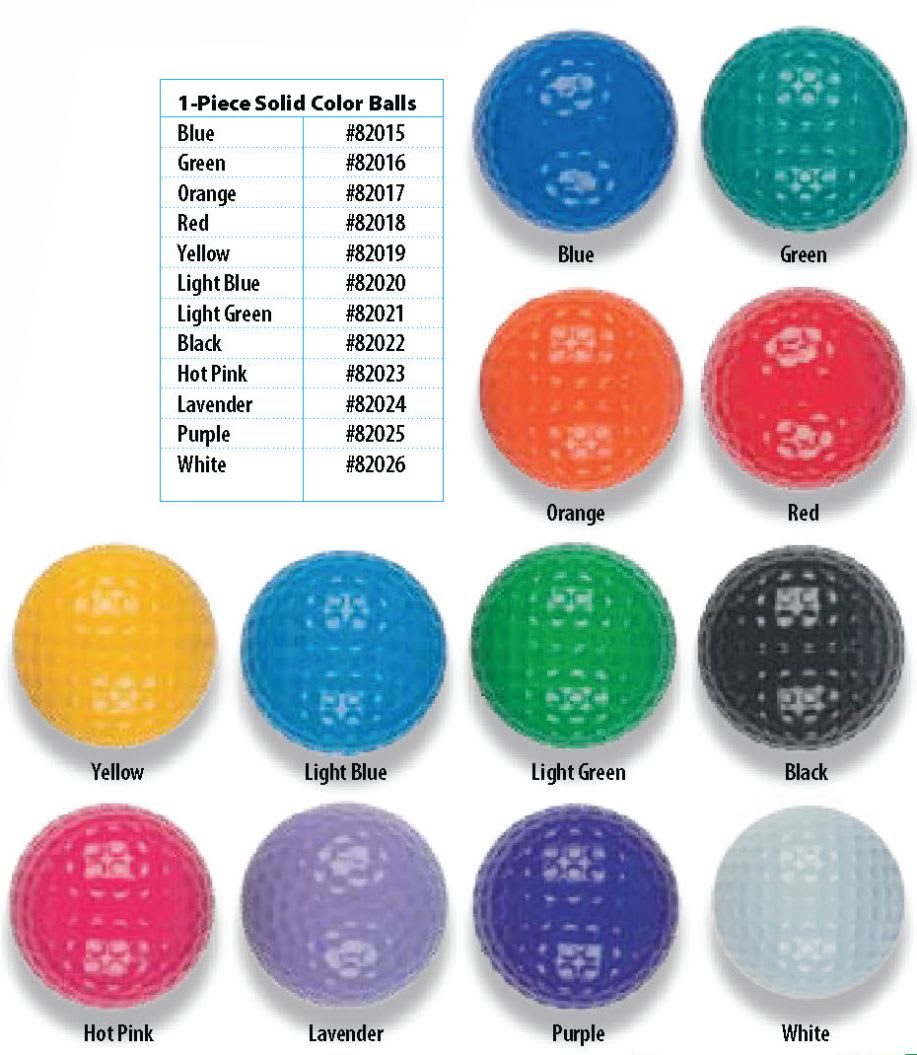 Blue #82015
Orange #82017
Green #82016
Red #82018
Yellow #82019
Light Green #82021
Light Blue #82020
Black #82022
Hot Pink #82023
Lavender #82024
Purple #82025
White #82026
If ordering more than 25 dozen