Meet Us
We understand miniature golf facilities have different requirements than full golf courses. This is your online store!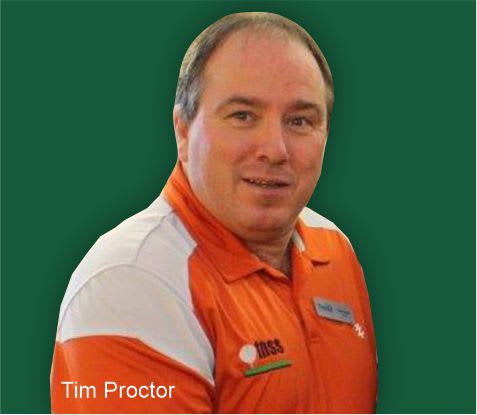 Tim Proctor, President
Tim Proctor started selling golf products, supplies and equipment from his garage in 2005. Fast forward to today, he now operates four businesses from the location he moved into two years after starting - supplying not only to the golf industry but every type of sports facility, municipality, business and residential applications. 
The Businesses and Products
The Miniature Golf Store is a Turf Net Sports Supplies company, along with Slow Feed Netting and Indoor Golf Simulators. Turf Net Sports Supplies provides golf supplies, products, equipment, designs and installs barrier, containment and impact netting, installs landscape turf, putting greens, driving range equipment, miniature golf supplies and offers indoor golf simulators with golf leagues locally, but they also sell the simulators to sports facilities and golf courses throughout Canada and the United States. 
Download the Miniature Golf Store Catalog
The products in our catalog are all available on this website, but for those who prefer a hard copy, please feel free to download the Mini Putt Supply Catalog.
Miniature Golf Courses
The experts at Turf Net Sports Supplies and The Miniature Golf Store can you help you redesign or build a new hole or course, supplying everything you need to get the job done on time and on budget. 
Brock Golfland Course
Check out this video of a new mini golf course in Niagara, Ontario - a course we built. The video is the day of the grand reopening of Brock Golfland. 

What Clients Are Saying
The missing package came yesterday and looks amazing! I want to say thank you so much for your company and your service. I know Tim is taking a much needed vacation and that he is copied here but I have to say his business professionalism and service are second to none. You have a great business and I look forward to promoting your company with everyone that comes to play on our putting course. All the best.