Urethane Putters
The Urethane Putter, a stylish and colourful alternative to metal putters for your mini-putt course.  Order today. 
An alternative to metal putters
Durable yet still softer than metal putters
Bull's eye and aiming line on the head
Available in 8 exciting colours
Sizes for children and adults
Custom lengths are also available. 
Colours: Orange, Purple, Blue, Green, Yellow, Pink, Black and Red
Sizes: 37", 35" 32" 29" 27" and 24"
Weight: 1lb.  
Call to Order 25 or more to save! 
Guide to Putter Sizes for
Miniature Golf Courses: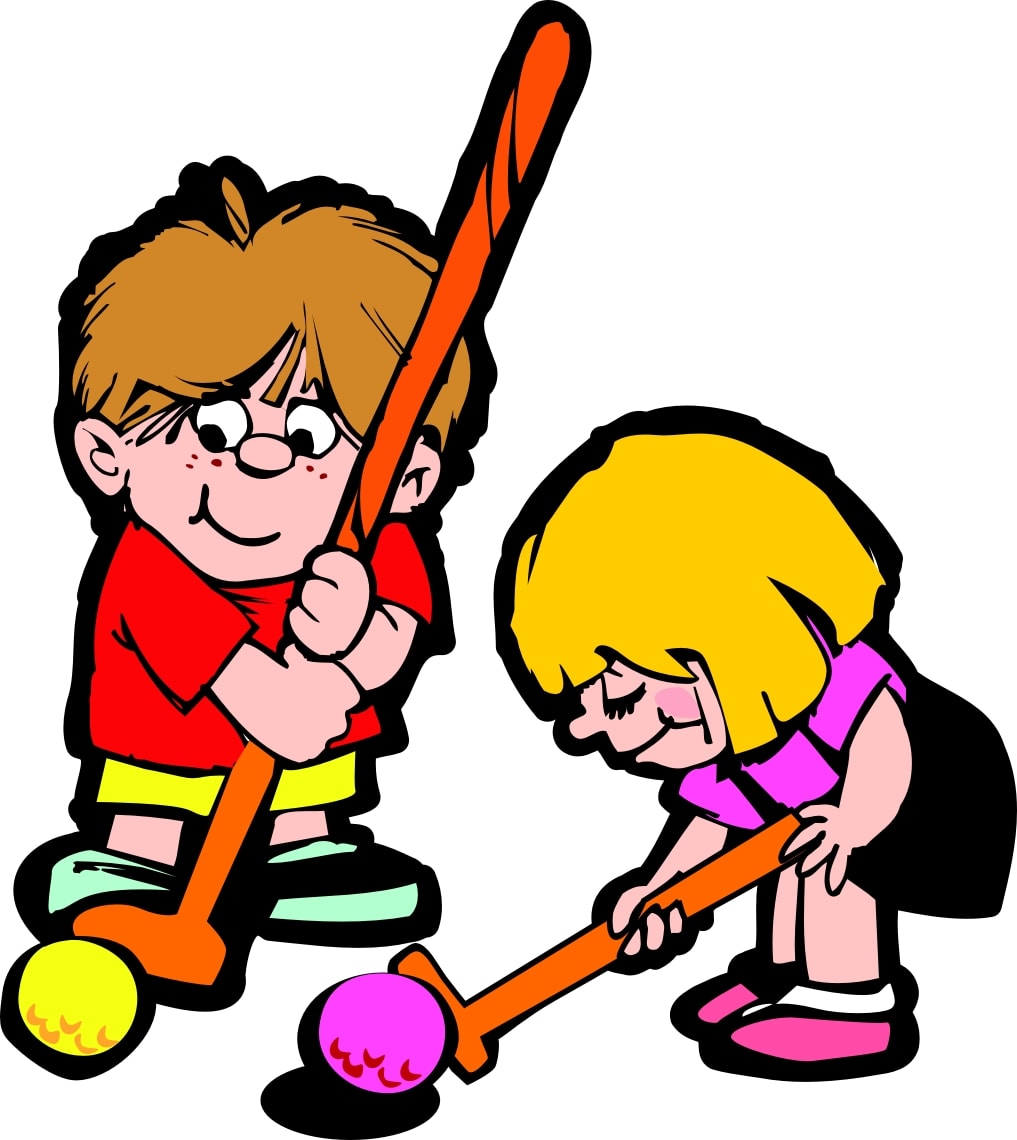 We suggest the following sizes for ordering putters for the whole family:
37" - Men
35" - Men & Women
32"  - Women
29"  - Junior (Age 10-12)
27" - Junior (Age 5-9)
24" - Child (Under 5)
PRICE:
$17.95  each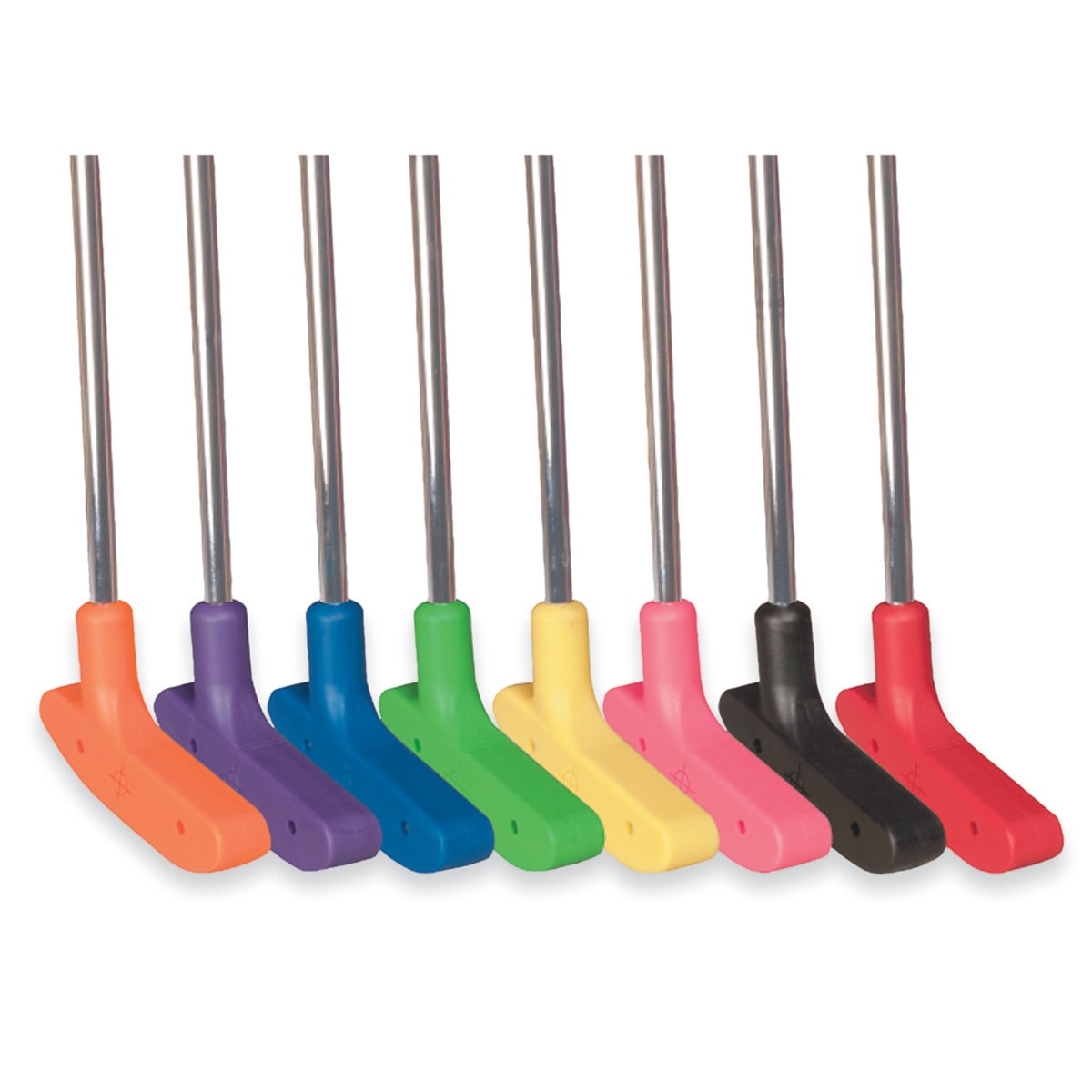 Yellow #837
Red #836 
Green #832
Blue #831
Black #830
Orange #833
See: Safe-T Putters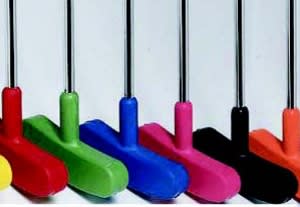 See: Black Light Putters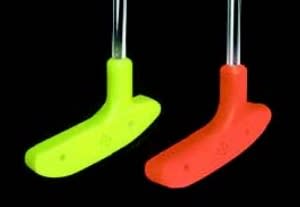 See: Traditional Putters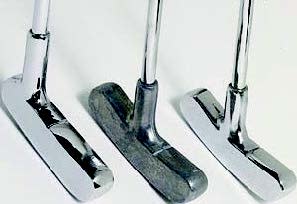 For Quantities of 25 or More