Golf Pencils
It doesn't matter how young or old, or even what game, everyone is competitive. Be sure to have plenty of pencils on hand at your mini-putt course. Order yours today. 
Pencils
Our pencils are the standard of the industry.  3 1/2" long, available in 5 colours.  Sold per gross (144 pencils) Colours: Black, green, blue, red and yellow
Price:
$7.65/gross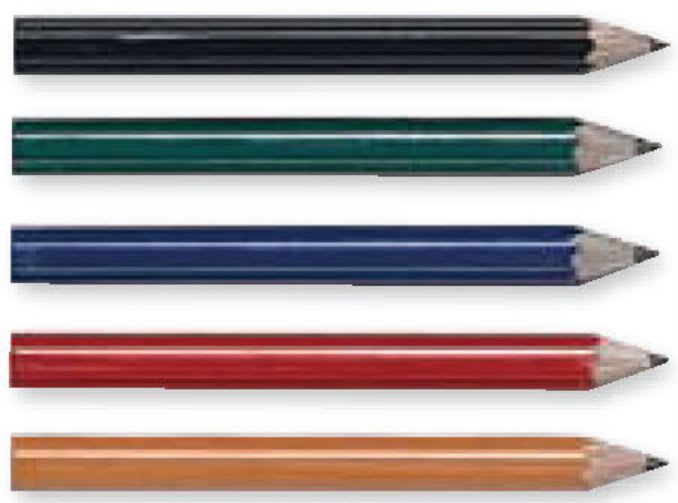 Black #84115
Green #84116
Blue #84118
Red # 84216
Yellow #84316
Personalized Pencils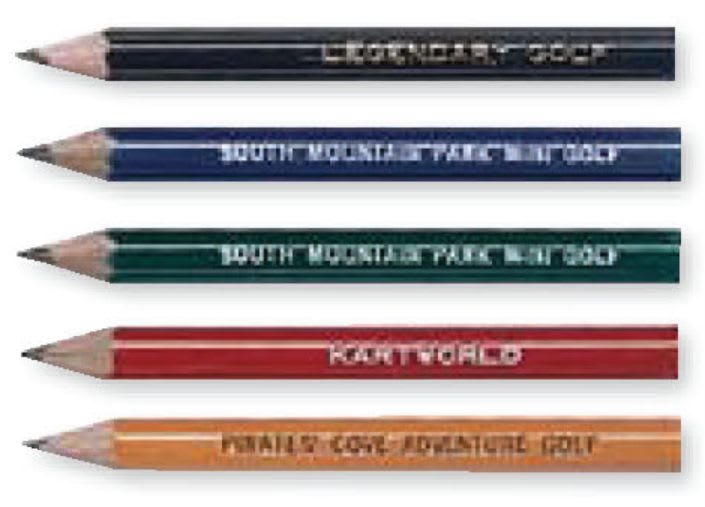 A great way to advertise your miniature golf course or family fun centre! Up to 3 lines of print. 
Colours: Black, Green, Blue, Red, White, Natural, Cranberry, 

Engraving: Black or White, Metallic Gold, Silver, Blue, Green, Red. Up to 3 lines of print, 30 characters per line maximum, including spaces. 

Specify when ordering. 
Allow 2 weeks for delivery. 
20 Gross Minimum 

Please read an important message re: Covid-19 and our pricing.
Price: 
$11.95/Gross
NOTE: After you purchase PAYPAL will redirect you to a page to submit the colour choices and information to be imprinted on the pencils. 
For Higher Quantities