Golf Pencils
It doesn't matter how young or old, or even what game, everyone is competitive. Be sure to have plenty of pencils on hand at your mini-putt course. Order yours today. 
FOR OUR U.S. CUSTOMERS, WE SHIP FROM THE U.S. TO THE U.S.
NO BROKERAGE FEES APPLY WHEN SHIPPED WITHIN THE U.S.A.
FOR ORDERS OUTSIDE CANADA AND THE UNITED STATES,
PLEASE CONTACT OUR OFFICE DIRECTLY TO PLACE YOUR ORDER.
Pencils
Our pencils are the standard of the industry.  3 1/2" long, available in 5 colours.  Sold per gross (144 pencils) Colours: Black, green, blue, red and yellow
Price:
$8.50/gross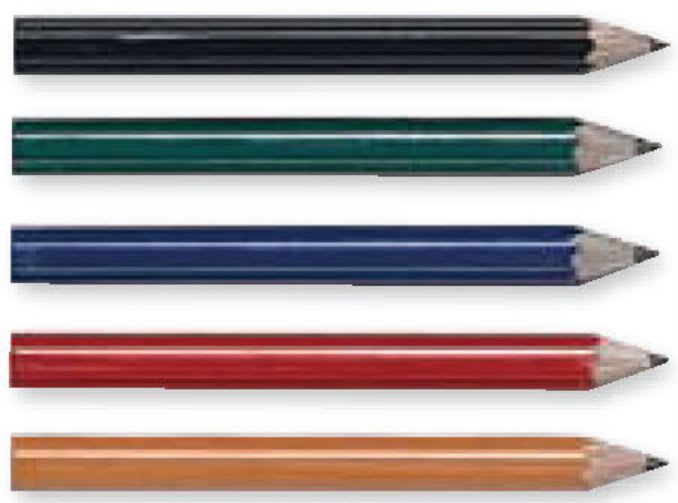 Black #84115
Green #84116
Blue #84118
Red # 84216
Yellow #84316
Personalized Pencils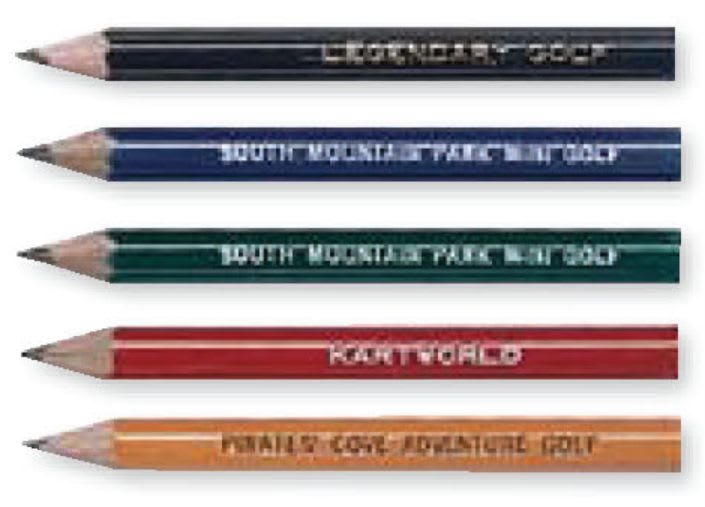 A great way to advertise your miniature golf course or family fun centre! Up to 3 lines of print. 
Colours: Black, Green, Blue, Red, White, Natural, Cranberry, 

Engraving: Black or White, Metallic Gold, Silver, Blue, Green, Red. Up to 3 lines of print, 30 characters per line maximum, including spaces. 

Specify when ordering. 
Allow 2 weeks for delivery. 
20 Gross Minimum 

Please read an important message re: Covid-19 and our pricing.
Price: 
$11.25/Gross
NOTE: After you purchase PAYPAL will redirect you to a page to submit the colour choices and information to be imprinted on the pencils. 
For Higher Quantities