Serving the Golf Industry Since 2005
Miniature Golf Store Online
Supplying miniature golf supplies, equipment and accessories throughout Canada, and the United States.
The Miniature Golf Store (MGS) is your best source for miniature golf supplies, equipment, and accessories online. We offer a wide range of high quality miniature golf balls, putters, flags, pencils, and even turf. Satisfaction is guaranteed. MGS is a Turf Net Sports Supplies company.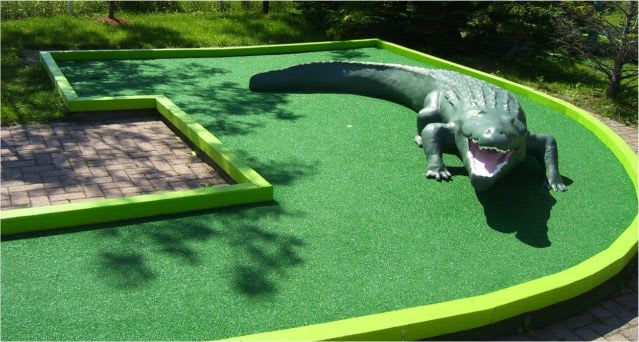 What Our Customers Have to Say...
My experience with Turf Net ownership, staff and service has been nothing but amazing. From Tim, to Cody to Trevor they have always taken care of our attraction and needs quickly and efficiently. Their quick turn around has helped me with a few "last minute" orders so that our guests are never affected! They are fully aware of our needs and at times have contacted us, knowing how busy our start up is, to ensure that we ready for the season and have the products. Turf Net makes the mini golf portion of our season seamless and stress free.